Support The Overall Well-being of JWU Campuses
All JWU community members must follow these guidelines each and every day
Visibly display your JWU ID at all times when on campus
Complete the JWU screening questionnaire, accessible through JWU Mobile App (App Store | Google Play) or jwuLink before going to class or work
Stay home if you are not feeling well
Maintain a list of contacts using the app SlowCOVIDNC (Charlotte), or by maintaining your own journal 
Adhere to ordinances related to social gatherings
Adhere to the safety guidelines and healthy practices
Follow the

 

JWU COVID-19 Conduct Protocol
Protecting Yourself
We miss having all of our students back on campus, and we know our students with fully remote class schedules miss being in the classroom. Together, we are adjusting to the protocols that have been established to balance our priority of creating a safe environment while keeping students on track to complete their coursework. JWU Health Services suggests following the below guidelines:
External checklist
Wash hands often.
Utilize face coverings/masks when required.
Keep a physical distance of 6 feet if not fully vaccinated.
Follow cough/sneeze etiquette.
Stay home when sick.
Internal checklist
Sleep 6-8 hours per night.
Exercise daily.
Eat a balanced diet of lean proteins, whole grains and fresh fruit and vegetables.
Avoid alcohol and tobacco.
Stay hydrated.
Keep stress levels low by doing something you enjoy every day, such as going outside for walks, meditating, deep breathing exercises, etc.
Consider taking supplements like a multivitamin, echinacea, probiotics, or Vitamins A, C, and E.
Get vaccinated for the flu when available.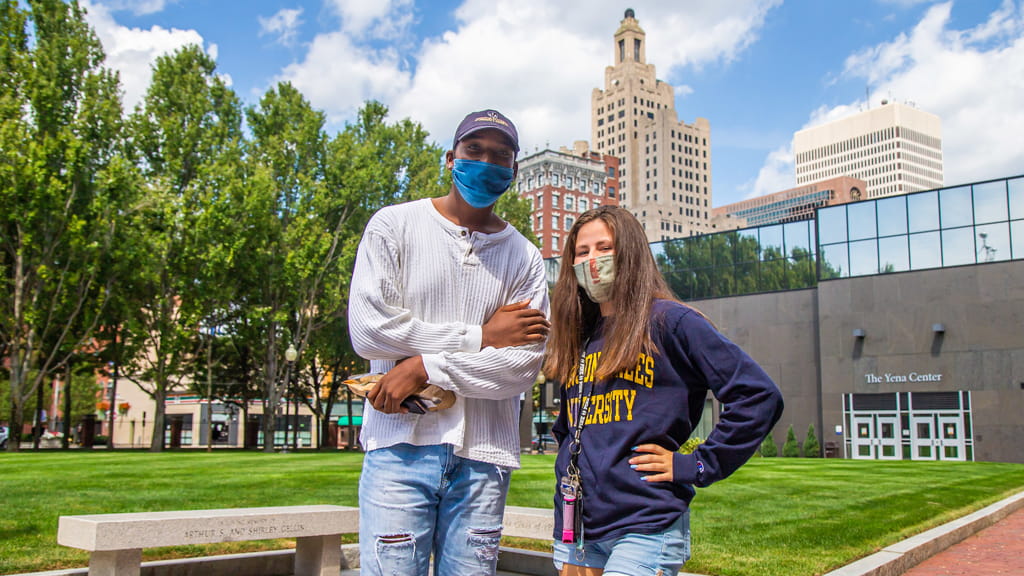 Contact Tracing Apps
Faculty, staff and students are asked to keep a diary of locations they have been in the event they exhibit symptoms and test positive for COVID-19. If you test positive for COVID-19, you will need to work with the your state's health department and are encouraged to virtually notify anyone with whom you came into contact in the days prior to the onset of symptoms.
Providence Campus students, faculty and staff are encouraged to download the 401Health app to assist with contact tracing.
Charlotte Campus students, faculty and staff are encouraged to download the SlowCOVIDNC app to assist with contact tracing.
Counseling & Mental Health Services
In the face of the COVID-19 pandemic, what is becoming the "new normal" may not feel normal for many - or perhaps, any - of us. With the amplified stress of our current reality, it is important to remember that support is available for you in coping with the effects of social isolation and physical distancing. The challenges of living in these uncertain times can bring about or worsen symptoms of anxiety and depression. Please seek help whenever you need it.
More Information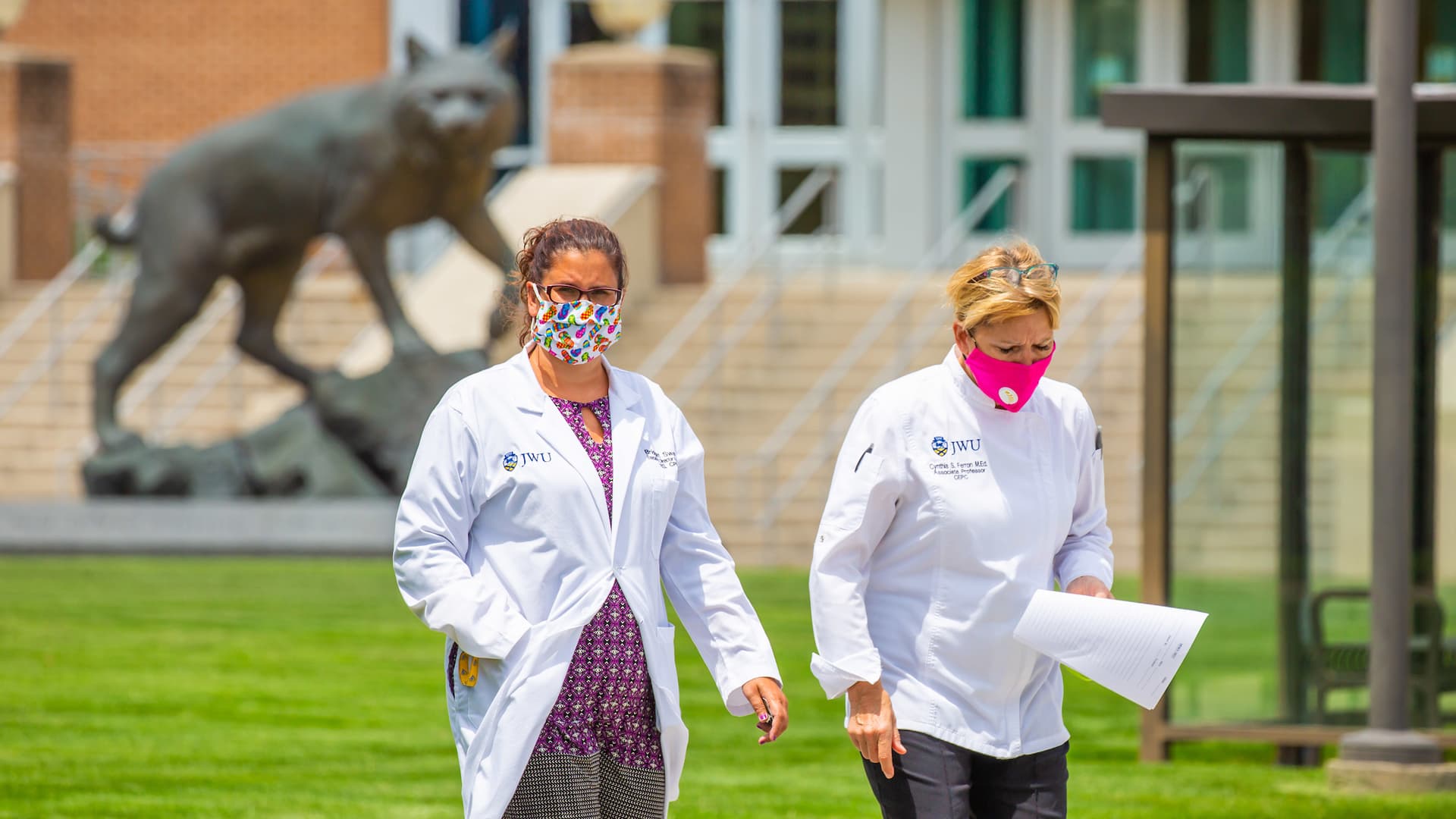 The JWU community is comprised of different constituencies: students; faculty; families and, staff. The university will continue to communicate the evolving guidance from federal, state and local officials to these groups to ensure all communities have the most up to date information.
Johnson & Wales University remains committed to mitigating the risks of COVID-19 and maintaining a positive campus community and online environment for living, learning and working. Now, more than ever, we all need to reflect on and embody the Wildcat Way: Pride, Courage, Character, and Community.